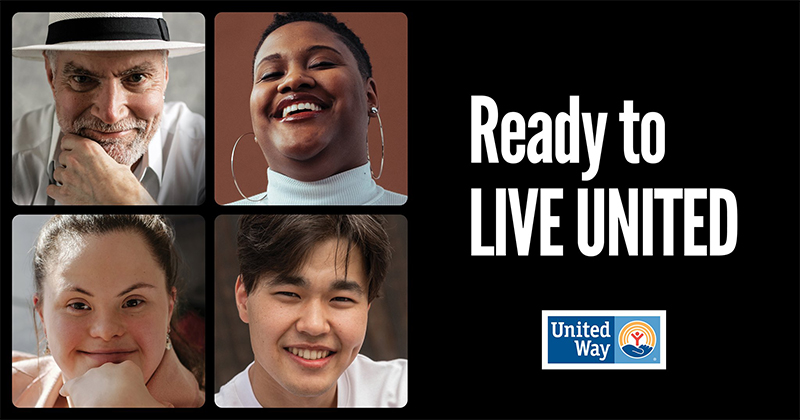 About CUW
County United Way was born in 1957 as a community-wide initiative to unify and increase local charitable giving. Today, CUW is unique in our impact through our ability to forge and fund community needs in partnership with others.  We partner with public agencies, organizations, and community leaders over a contiguous four-county area – Allegany and Garrett Counties in Maryland, and Mineral and Hampshire Counties in West Virginia.
We get things done on the ground. We fund programs, support collaborations, convene experts, advocate for change and address new and continuing community issues. We work tirelessly to provide quality health and human services and measure the results to make sure we are making a difference. In short, our contributors and sponsors get their money's worth from a contribution and get rewarding outcomes from their volunteered time and services.
We have evolved into a lean effective resource.  We spend our staff time identifying, assessing, funding, addressing and monitoring pressing needs in our region. Our volunteers, partners and leadership teams focus on critical solutions for at-risk children, adults and families in our service area.
We are a catalyst for social change. All 1,200 United Way chapters in the United States are individually run, but we all LIVE UNITED to create a stronger and more vital community in the counties that we serve. The programming experience and good reputation of our national network is a valuable asset to our local CUW as we assist local nonprofits, government agencies and businesses to advance the common good, change lives and strengthen our community.
What's the most important thing to know about us? After 64 years of fighting for the health, education and financial stability of our community, we now fight harder than ever.  We know what happens when people pull together. Lives are changed. Homes are saved. Education advances. Health improves.
We're motivated and committed to improve lives. But we can't do it alone…which is why we need YOU! Investors, advocates and volunteers like you are helping every day to advance the quality of lives for thousands of individuals in our region.
We are the hand raisers, the game changers and the problem solvers. That's how we Live United.
Our Mission
Improving lives through building community partnerships which identify needs and finds solutions that result in a stronger healthier community.
Our Vision
Improving lives through building a stronger and healthier community.