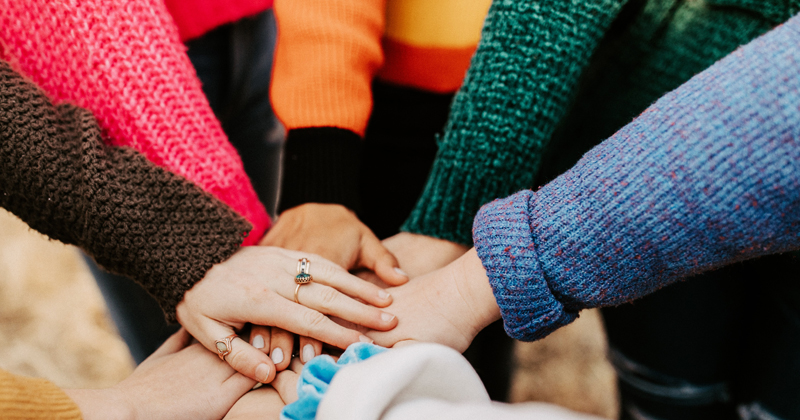 Live United Grant Application
Welcome to the 2021-2022 Live United Grant application. By completing and submitting this grant, you have read the details and understand the requirements and limitations for the request in the form at this link:
Email us at misty@cuw.org or michele@cuw.org   or call at 301-722-2700
ALLEGANY COUNTY
Associated Charities
Associate Charities will purchase sleeping bag coats for the homeless individuals our local law enforcement may encounter during their patrols. They can give the sleeping bag coats to those who are at risk of freezing or have nowhere to go.
Associated Charities
Lonaconing Fire & Wilderness Rescue Team needs to purchase GPS units to assist in specialized searches and training to find lost and or missing persons in our area. Laptop computers will also be needed to use in conjunction with the GPS units to set up command posts and search teams.
Horizon Goodwill
Will partner with Queen City Taxi to provide transportation for clients to job training sites money will allow for continued access to these services.
Mountain Maryland Search & Rescue, Inc.
Purchase needed equipment & provide training to volunteers to find missing & or lost persons.
Council for Exceptional Children & Adults
Money will be used to purchase computers and computer hardware to store and transmit data electronically. This will allow for more effective & efficient help for the care of their clients.
Cumberland YMCA
To supplement the school lunch program by providing an evening meal to children from low income families.
Cumberland YMCA
To provide books, snacks, craft activities, information on mental health, parenting, food bags and local resources are given out to high risk families and teen parents in need of extra support & encouragement.
Horizon Goodwill
Will provide money to get individuals to work and job training for the first month to give them time to implement this expense into their budget.
Robotics and Engineering in Allegany County-Together, Inc. (REACT)
Help with purchasing a 3-D printer to give robotics competition teams the ability to design and fabricate unique robotic parts.
Western Maryland Food Bank
Purchasing carts and backpacks for clients to use who walk to the Food Bank and/or food pantries. Not having transportation limits the amount of food that walker can take home. The carts and bags will allow clients to take more food home.
GARRETT COUNTY
Northern Middle School
Will provide novels & journals to middle school children to aid in mental health.
Grantsville Elementary School
Will provide food and snacks as well as activity kits and other small gifts to celebrate positive behavior in the school.
Mountain Maryland Search & Rescue
Needed equipment & training to help locate lost/missing persons.
Garrett County Public Schools
To help purchase Literacy and Mathical book sets for K-2 classrooms, to encourage both a love of literacy and math.

Garrett County Community Action
Quarterly outreach kits for senior citizens to help with the lack of socialization from COVID. Kits include games, snacks, crafts, resources and information around the community along with a $25 gift certificate to local restaurants.
Garrett County Schools Food & Nutrition Services
Assist in food costs to any child 18 and younger.
Garrett County Lighthouse
To help purchase software for use by the employees who are teleworking, making it easier for them to track hours worked, requesting time off and submitting time sheets.
Appalachian Crossroads
Purchase games, crafts and books to enhance the remote learning programs.
MINERAL COUNTY
Frankfort High School Class of 2021
In order to provide a memorable senior year to the FHS students, each senior will receive a senior basket filled with masks, personalized items, snacks, coupons, t-shirt, tickers, gift certificate, etc.
Horizon Goodwill Industries
Provides immediate food assistance for clients that are in the process of obtaining food stamps.
Mountain Maryland Search & Rescue
To purchase essential equipment such as GPS, laptops & SD cards to aid in the search of missing and or lost people. Also to provide training to volunteers.
Mineral County Family Resource Network
To purchase needed school supplies for remote schooling for at risk children.
HAMPSHIRE COUNTY
Mountain Maryland Search & Rescue
To purchase essential equipment such as GPS, laptops & SD cards to aid in the search of missing and or lost people. Also to provide training to volunteers.