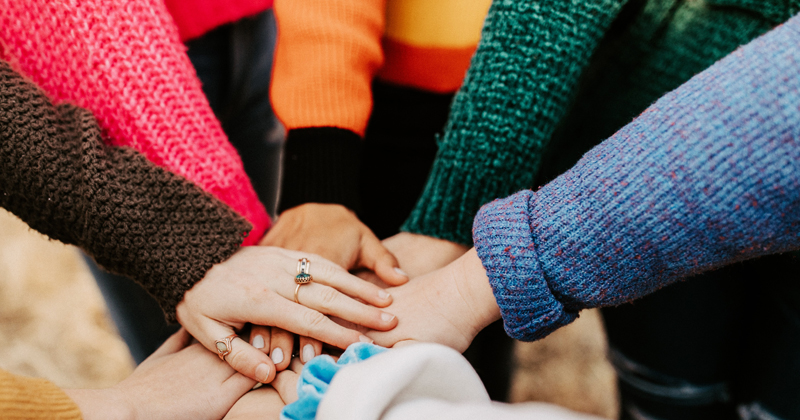 Live United Grant Application
Welcome to the 2022-2023 Live United Grant application. By completing and submitting this grant, you have read the details and understand the requirements and limitations for the request in the form at this link:
Email us at [email protected] or [email protected]   or call at 301-722-2700
ALLEGANY

COUNTY
Archway Station
Provided "Stop A Bleed" kits for all of their residential houses, Wellness & Recovery Center and Crisis Resource Center. These kits will benefit 50-75 individuals.
Apples for Children
Provided training so that providers can better meet the needs of early childhood educators. 100 provider trainings were held.
Allegany High School SLE Inclusivity
Funding was used for student inclusion and life skills opportunities to supplement regular activities. Funds helped to purchase T-Shirts and ingredients for a monthly cooking project. This program benefitted 20 individuals.
Horizon Goodwill
Hosted a "Soups to Coats" event for those individuals in need of shoes and clothing. This event will help 125 individuals.
Interfaith Food Pantry
The pantry purchased nonfood items that SNAP will not cover. These include essential household & hygiene items. This will impact 1940 individuals.
Project YES
Funds were used to purchase clothing items, shoes and belts for low income at risk students in Allegany's middle & high schools. This will help build confidence and encourage good attendance. This will benefit 100 students.
GARRETT COUNTY
Eastern Garrett VFD
The department was able to purchase a mist fan & heater to use during extreme weather conditions. This will improve the rate to which responders are ready to return back at the scene. 15 - 100 individuals will benefit from these purchases.
Garrett County Lighthouse
Funds purchased an AED device in case of a medical emergency. This device can impact up to 100 individuals.
Grantsville Elementary School
Funds will provide basic essentials such as under clothing, sanitary products, hygiene items, etc. to 190 students.
Northern Middle School Theatre
Grant funds will help offset the purchase of 50 handmade costumes for the theatre department. This will benefit 50 students.
Southern High School
Funding purchased tissues for each classroom in the entire school as well as to stock the supply closet to distribute as needed. 725 individuals were impacted by this grant.
Southern High School Phys. Ed.
Uses funds to stock & replenish basic hygiene supplies for their pantry. This pantry serves 300 students from the school.
Southern Middle School
The school provides a service called Rachel's Closet. This provides clothing, school supplies, footwear, backpacks and dried foods to any student that is in need. This closet will aid 239 students.
Yough Glades Elementary Gator Zone
Funds from the grant will supply students and their families with food, clothing, hygiene and school supplies to all those that are in need. This will impact 227 individuals.
Yough Glades Elementary Blessing Bags
These blessing bags will be provided to families over the holidays and will include a cookie desert, cookie cutters and a soup dinner. This will help increase and promote positive family interactions over the holidays. 100 families will benefit from these blessing bags.
HAMPSHIRE COUNTY
Hampshire County High School Girls Soccer Team
Funds were used to purchase 2 sets of practice vests in different colors. Soccer rebounds were also purchased for the team. 40 young ladies participate in the soccer program.
Hampshire County Public Library
The library is home to a "little pantry" that serves 100 plus individuals throughout the community. Funds were used to purchase nonperishable food items to stock their "little pantry".
MINERAL COUNTY
Fountain Primary School
The school uses Positive Behavior Intervention to promote learning, good behavior and safety in the classroom. Funds were used to purchase a variety of fun school supplies and other rewards that children can earn rewards for. 
Keyser Primary School
Hosts a care closet of hygiene items for students and their families. This will impact 51 families.
Mineral County Aging & Family Services
Hosts a book club for their senior citizens. United Way funds were used to purchase books for their seniors.
Mercy Outreach
Purchased new shoes for 10 students to go back to school.
Mercy Outreach
Purchased winter pajamas and lice treatment kits for 50 children. 
Piedmont Church of God
Used funds to host a Vacation Bible School for children in the community. Funds were used to provide hot meals, prizes and other giveaways. The Vacation Bible School served 75 children.